How to - sew buttonholes
Sewing buttonholes can seem daunting to beginners, but once you get to grips with them they're pretty straightforward!

Mastering buttonholes is a much-needed skill, especially if you want to sew a lot of clothes. Sometimes a button is the only closure that's going to cut it, especially on tailored coats and jackets.

Brother sewing machines come with one of three ways to sew a buttonhole – four-step, one-step and fully automatic. If you've got an embroidery or combination machine, then your buttonhole choices will be even greater.

First, take a look at your manual to see which type of buttonhole method your sewing machine uses. Then read this handy guide for a step-by-step walkthrough.


First steps
Whichever buttonhole stitching process your machine has, the first thing you need to do before you sew buttonholes on any final project is to test, test, test.

When you first get your machine it's a good idea to test stitching buttonholes on a variety of scrap materials. This helps you get a feeling for how your machine stitches them out. It also helps you know if there are any adjustments you'll need to make for different type or thickness of material.

If your sewing machines comes with more than one buttonhole stitch to choose from, it's a good idea to make a buttonhole swatch and keep it in your sewing box. You can quickly reference this when you need a buttonhole for a project.


One-step buttonhole
The presser foot for a one-step buttonhole is longer than most standard presser feet and has a space at the back to incorporate a button into it. This 'tells' the sewing machine how long to make the buttonhole opening.

All Brother electronic sewing machines come with a variety of buttonhole stitches. Have fun choosing which one is right for your project and personality!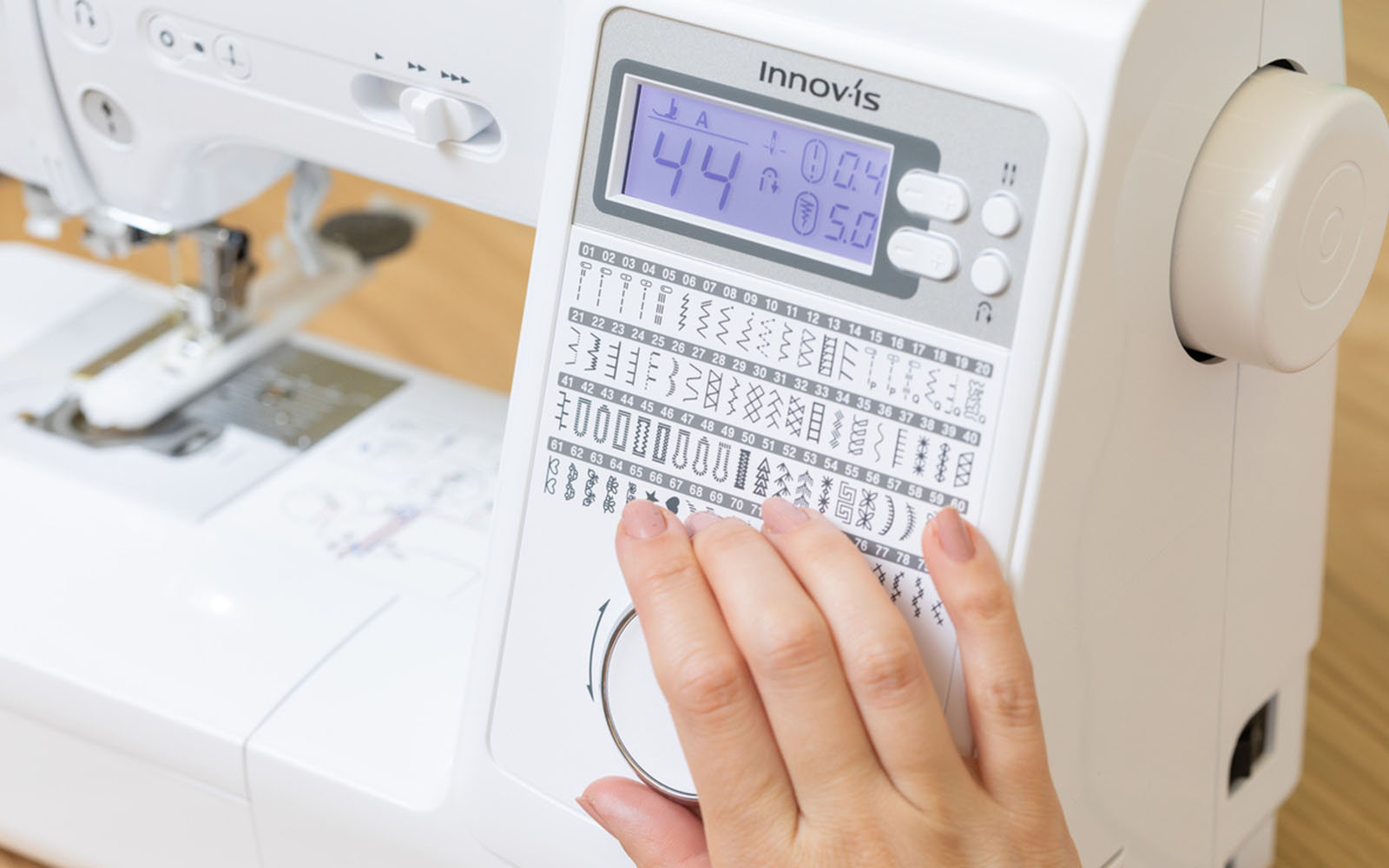 With the one-step buttonhole, you don't need to mark the length of the stitching required on your garment, as the presser foot will automatically work out the length for you.

However, it is a good idea to mark where you want your buttonhole to be, to make sure you stitch it in the right place. You want to line up the needle starting position to where the top of the buttonhole sits on your garment.

Take the one-step buttonhole presser foot and place the button you're going to use in the back of the presser foot. Close the presser foot tightly around the button and then attach the presser foot to your machine.

Pull down the lever at the left-hand side of the presser foot to 'tell' your sewing machine that you've attached the buttonhole foot.

Place your fabric under the presser foot and select your buttonhole stitch. Make sure your fabric is in the right position and then sew. The machine will then sew the buttonhole without you needing to change the stitch dial.


Opening the buttonhole
To open your buttonhole, you'll need a seam ripper.

Take the seam ripper and insert it at the top of your buttonhole opening. Gently push through the material in the middle of the stitches of each side of your buttonhole until you reach the middle. Turn your work around and use the seam ripper to open from the other side to the middle.

Tip: be careful – seam rippers are incredibly sharp, which is why we go from side to middle, rather than the whole way. One slip and you can ruin a garment (and your fingertips).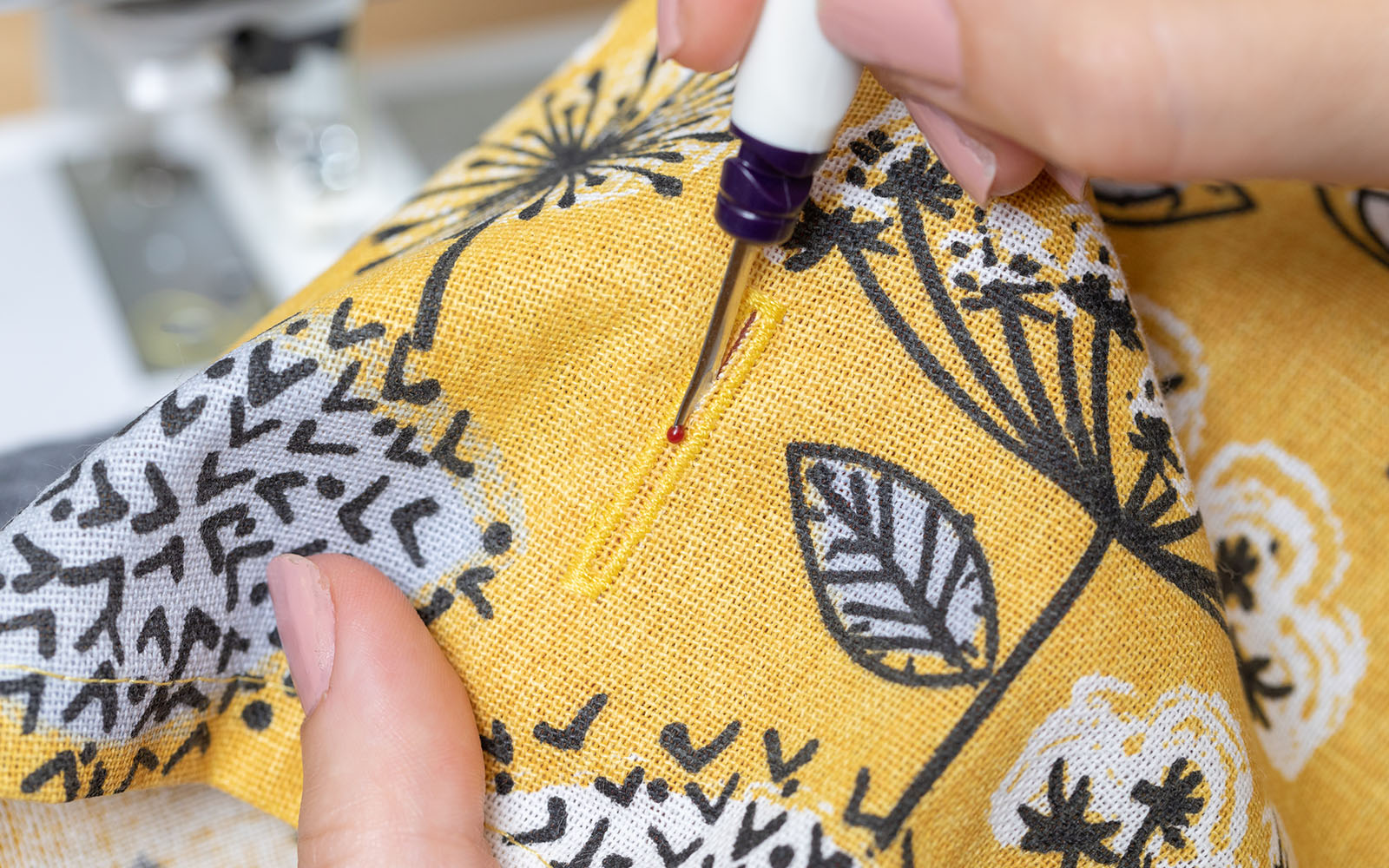 Four-step buttonhole
The four-step buttonhole is usually found on our mechanical machines. If your sewing machine dial has three rectangles with the numbers 1-4 next to them, then your machine stitches the four-step buttonhole.

With tailor's chalk or soluble pen, mark the position and length of buttonhole required on your fabric. To make sure the buttonhole is sewn in the right place the top end of the buttonhole you marked out should line up with where your sewing needle will start.

Select buttonhole 1 to sew the first part of your buttonhole – this will be the side of your buttonhole. Start sewing (gently) and stop when you get to the bottom of the buttonhole window.

Move your stitch dial to buttonhole 2/4 and sew the bottom of the buttonhole, 3 for the other side and 2/4 for the top. Keep your sewing speed medium and go steady.

Once you have taken your fabric off the machine, open as per instructed above.

Embroidery buttonholes
Some Brother embroidery machines can embroider buttonholes. This means that you do not need a sewing machine to add buttonholes to your project.

Choose between standard or decorative styles, depending on the built-in designs included on your embroidery machine.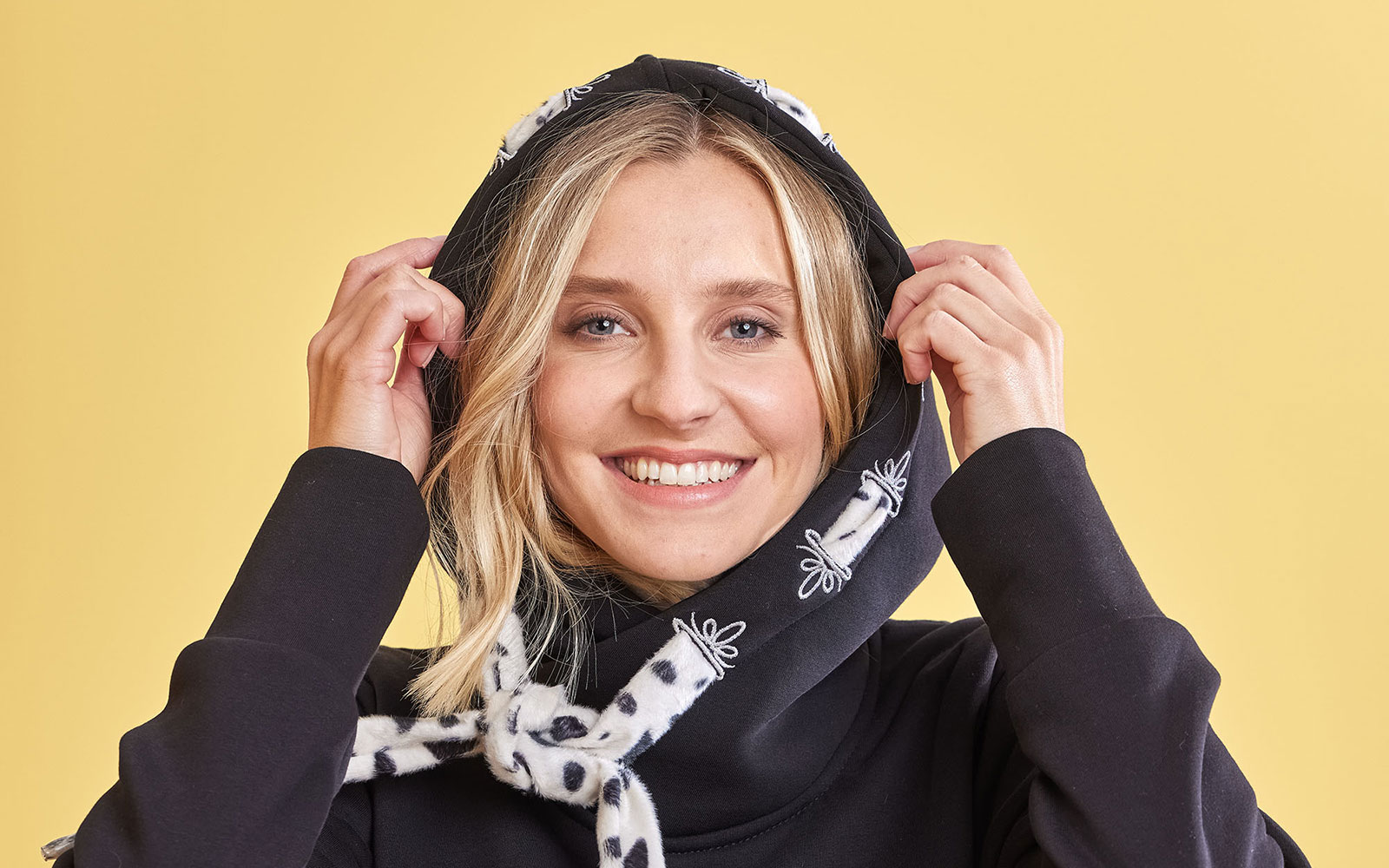 Whichever method of buttonhole your sewing machine has, machine buttonhole stitching gives a professional, even finish to any garment. It's also much quicker than hand-sewing them!