How to – understand sewing stitches
One thing that most sewing machines have in common is their ability to stitch in a variety of different ways. We all know the straight stitch, but hands up who's guilty of ignoring most of the stitch settings on their machine? Have you ever looked at your sewing machine and wondered what all those stitches are for?
Back to basics
Straight stitch – the most commonly used stitch. Used for basting, sewing seams and topstitching.
Zigzag – a useful stitch that's also decorative. Used on stretch materials. Also for appliqué, embroidery and buttonholes. Use the three-step zigzag if you want a wider stitch for decorative effect, mending, elastic and finishing raw edges.
Blind hem – for use with the blind hem foot when hemming fabrics. This creates a hem that is invisible when seen the right side of the garment. Use the stretch blind hem for knit fabrics.
Buttonhole – specific stitches used with a buttonhole foot that will create a buttonhole for you. Read more about how to sew buttonholes here.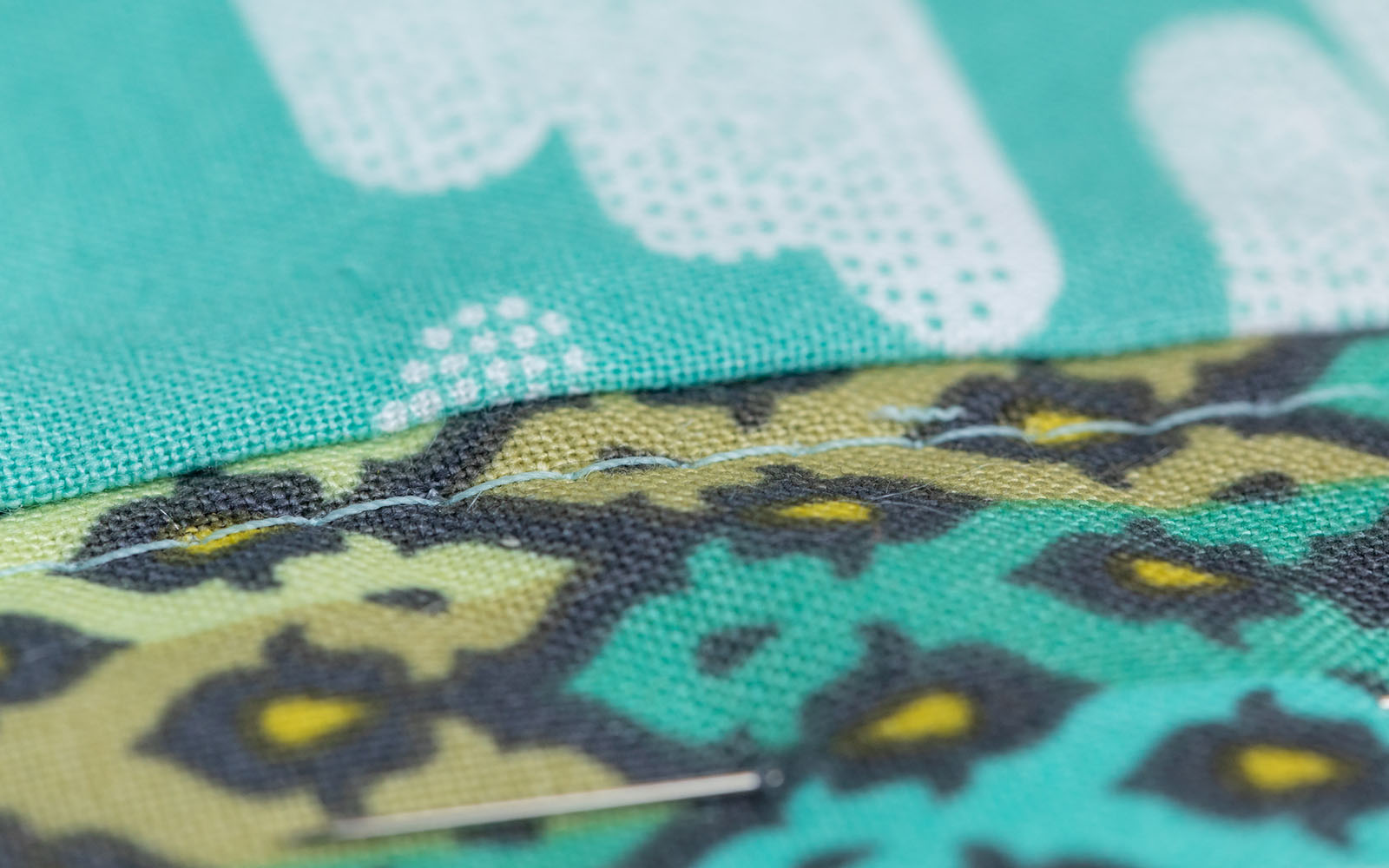 Getting decorative
Most sewing machines have a lot more than four basic stitches. Usually the more expensive the machine, the more decorative stitch choices there are. Some have a dial with which to select the stitch you want. Some of the newer models have an electric touch pad or a tablet-like colour touchscreen.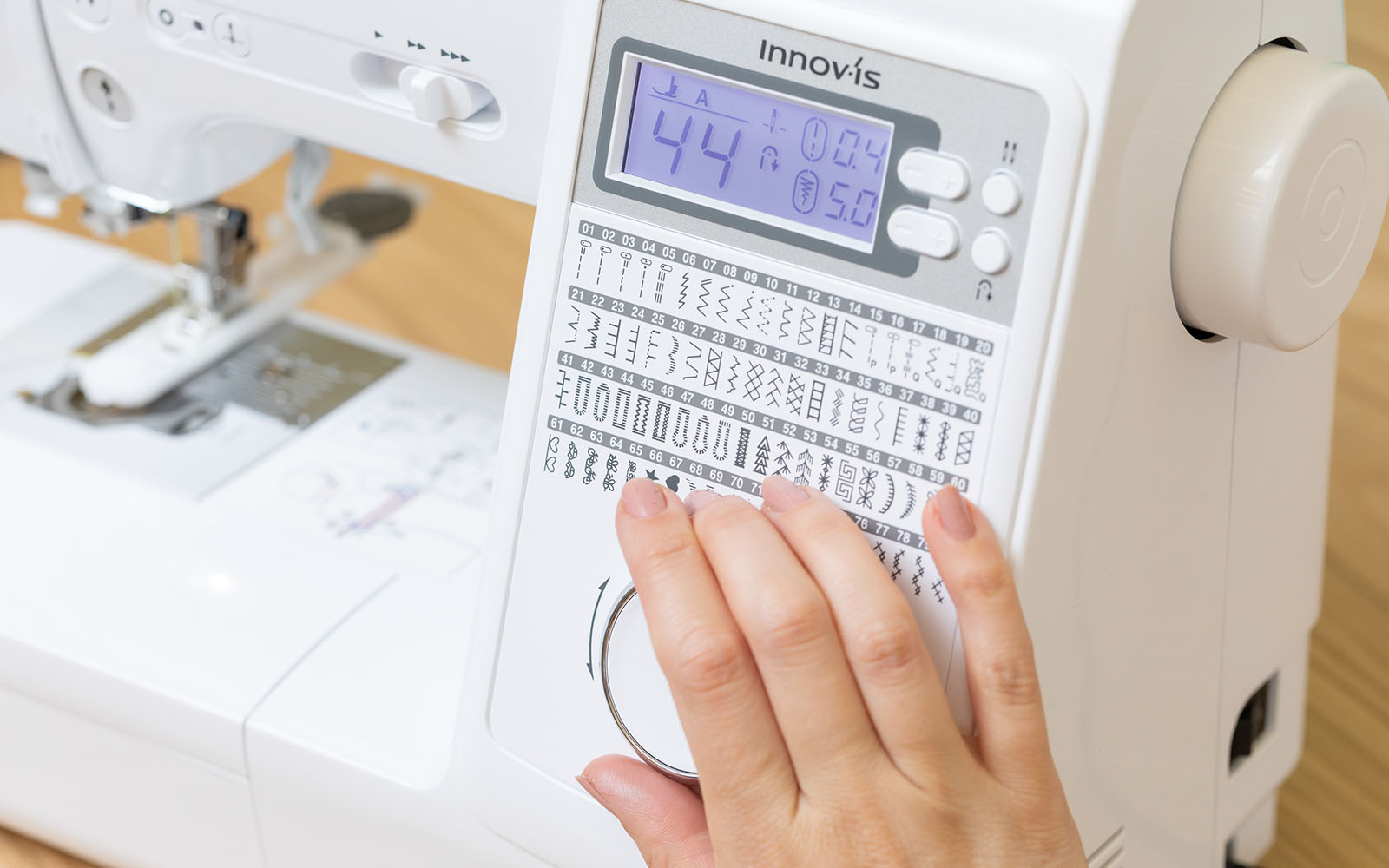 Decorative stitches are great for adding a personal touch and embellishing projects. However, some decorative stitches can be very dense and difficult to remove, so make sure you test them out on a scrap piece of fabric before sewing.

The other thing you need to check is pattern repeat, so that the pattern repeats at the right part, and you don't get an obvious join. This is especially important around focus points like necklines.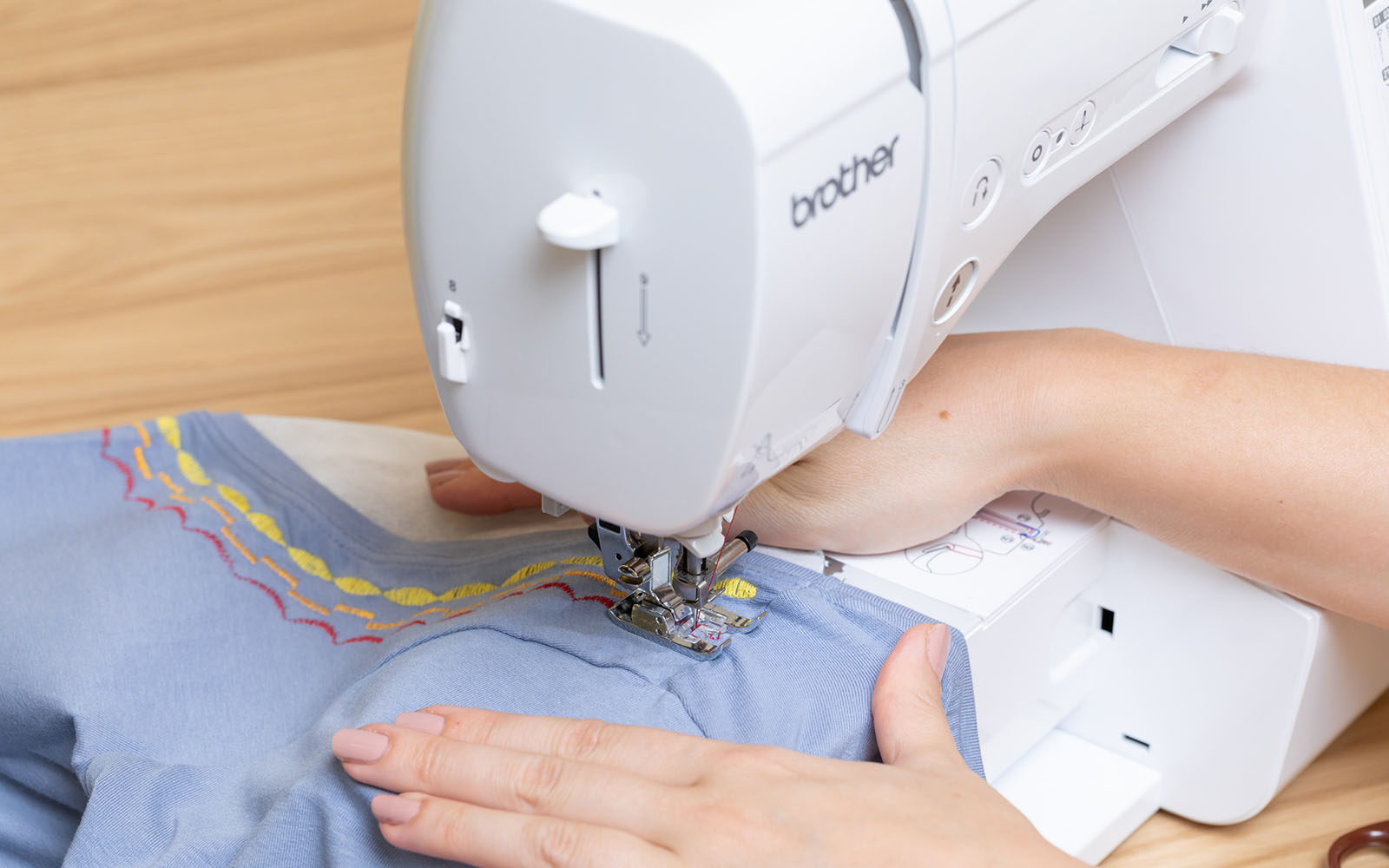 When decorative stitching onto light fabrics, you may need to use a stabilising fabric behind, like you would in machine embroidery.

Some Brother machines come with the ability to combine, edit or even create your own decorative sewing stitches.


Going the whole length
The shorter the stitch length, the more stitches you get. These stitches will also be smaller. When the stitch length is longer, your stitches will be longer and fewer. Short equals tight and long equals loose. Shorter stitches are usually used to add strength and for permanent stitches. Longer stitches are easy to take out and are therefore used for temporary stitching like basting.

Adjusting the stitch length for every project isn't necessary, but it's a good idea to experiment with different types of fabrics, stitch types and lengths. Sometimes you won't be able to change the stitch length on a decorative stitch as it would distort the pattern. However, playing with the stitch length of certain stitches can give you different looks. Why not give it a go on a test swatch?
It's always a good idea to test your stitch settings on scraps of fabric before you start a project. With testing and practise you'll soon be leaving that seam-ripper firmly in your sewing kit!