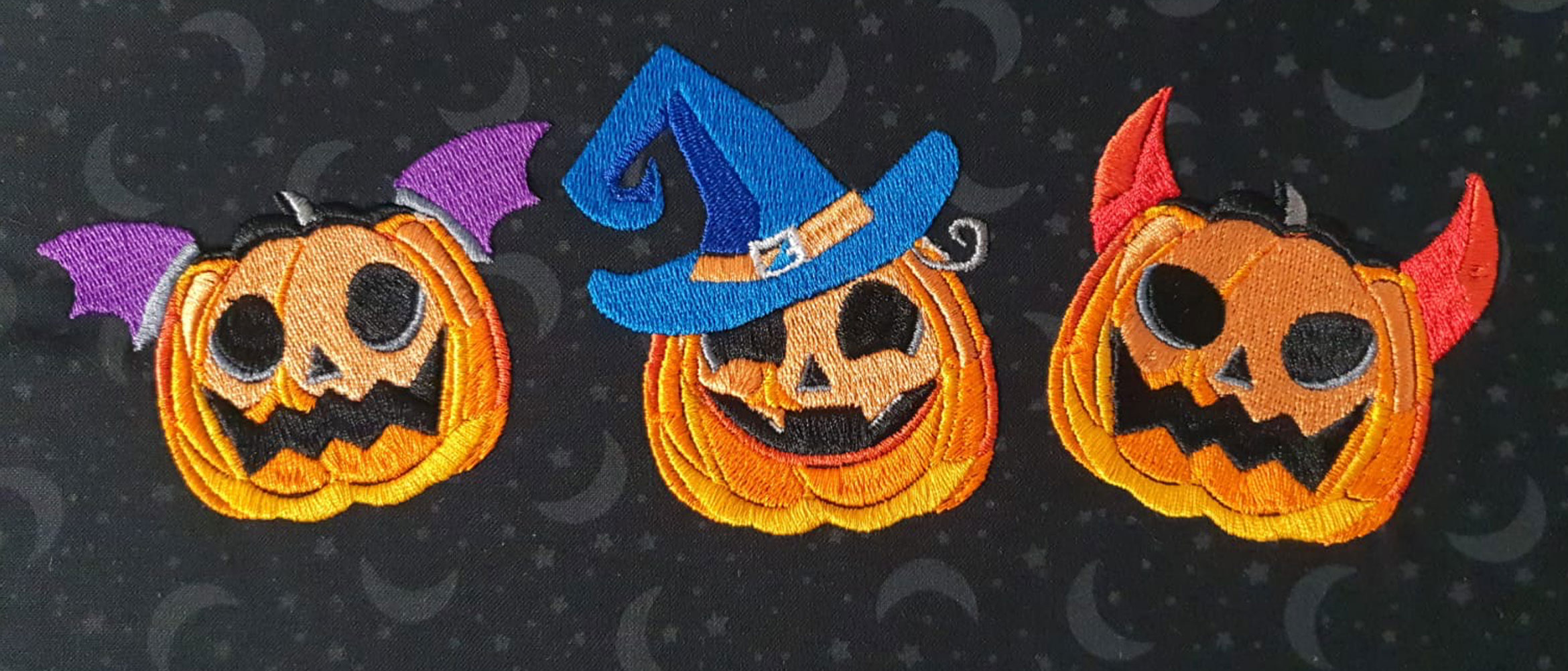 Smashing pumpkins Halloween embroidery
Spooky season is just around the corner, so get your home Halloween ready with these smashing pumpkin embroideries.

You can download the free embroidery design as one, with all the embroidered pumpkins together and stitch as one large design. Or, you can download each pumpkin separately, to stitch out on smaller items.

Download these free embroidery designs using the button below.
Embroidery data
Three pumpkins
Size: 260.4 x 88.4mm
Stitches: 44 894
Colours: 14

Devilish pumpkin
Size: 74.6 x 71.3mm
Stitches: 14802
Colours: 9

Pumpkin with hat
Size: 85.4 x 73.8mm
Stitches: 12 650
Colours: 11

Flying pumpkin
Size: 88 x 68mm
Stitches: 10 518
Colours: 8


Material suggested
These can be stitched on any fabric, bar really light fabrics (like chiffon), as they are quite densely stitched.


Stabiliser required
Use the right stabiliser for your project. If you need help knowing which stabiliser would be best for which fabric, read our helpful blog post.


We can't wait to see what you make! Remember to tag in Brother on Instagram and Facebook so we can share your makes and inspire others.