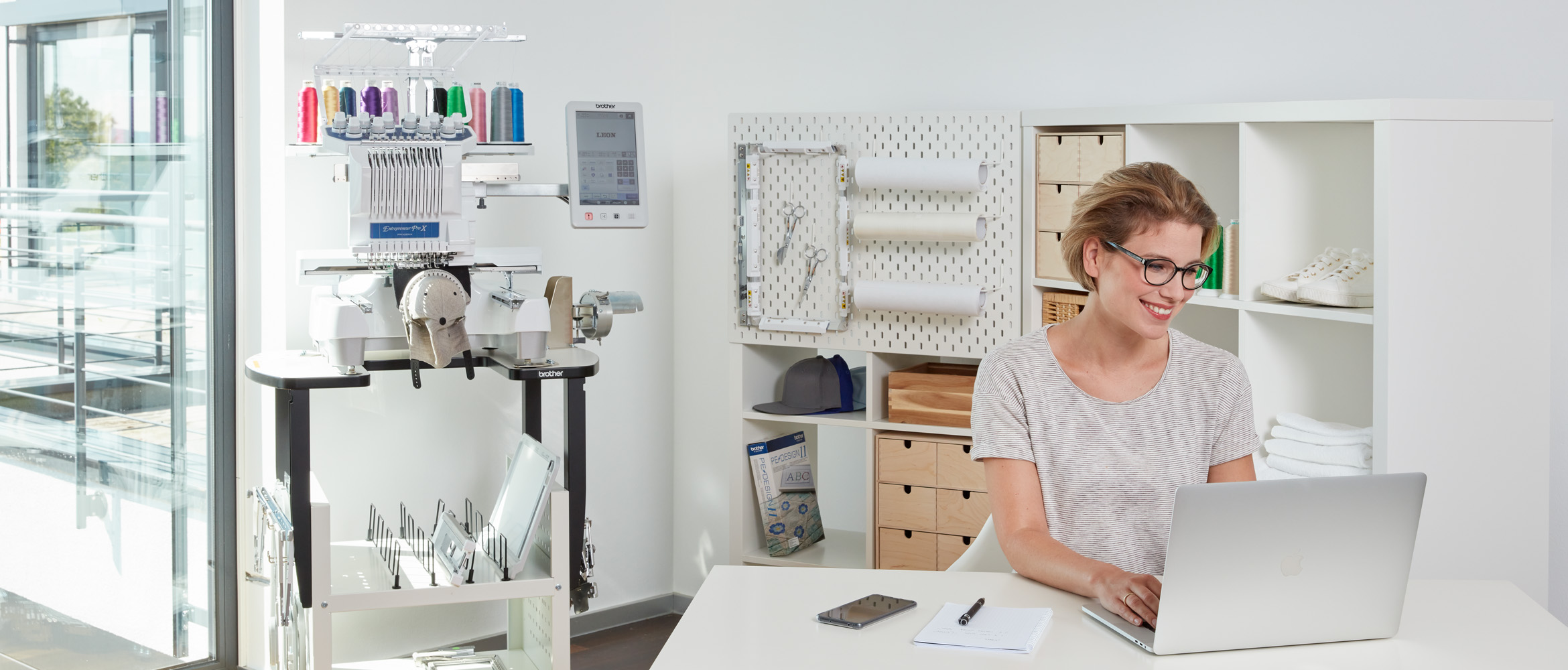 Five steps to crafty business success
There's an old saying, 'choose a job you love, and you will never have to work a day in your life.'

Many crafters dream of being able to spend their 9-5 focusing on their hobbies, rather than spending hours every week working for someone else. Why not turn that dream into reality?

With just a little planning and a dash of determination, it's easier than you think to transform your creative passion into a profitable small business.


1: Plan your product
First things first – make a business plan! Start simple, by deciding what you want to create. Perhaps you have a knack for making beautifully embroidered garments, sewing custom denim jackets for brides, or monogramming uniforms for team sports? Alternatively, are you a ScanNCut extraordinaire, known for making beautiful handmade cards, wall vinyls or custom gifts?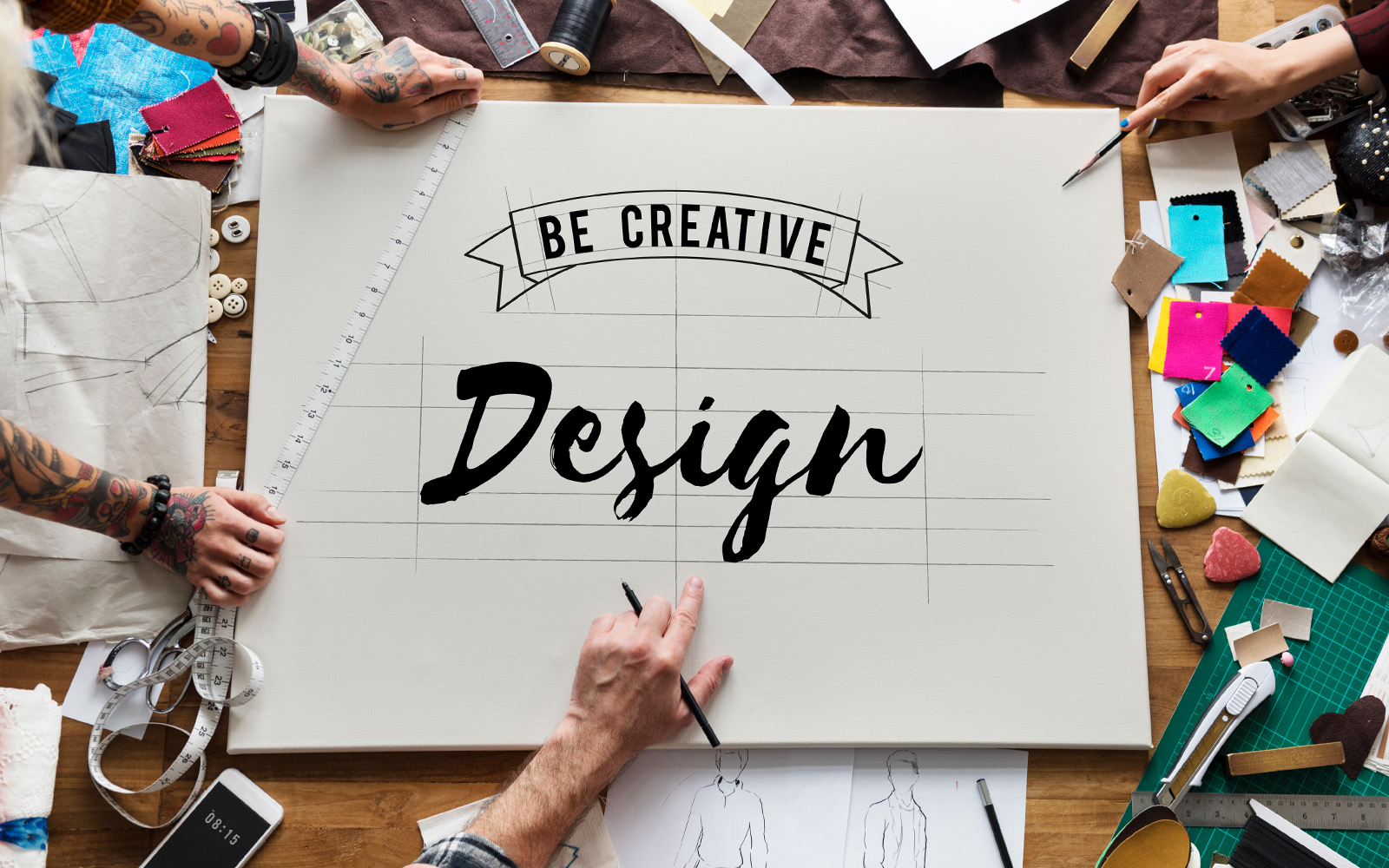 Wherever your talents lie, focus on your passion and make it the heart of your business strategy. By truly loving what you do, you'll feel inspired and encouraged with each new project you make. And that love will shine through in the quality of your finished items.
Once you've sketched out some ideas about the types of things you want to create, conduct some market research.
Is there a niche that only you can fill? What creative products are lacking in the market?
Are you particularly talented in an area that few other creatives excel in?
Take a look at similar makers and make notes on how they price their work to gather a rough idea of how much you could ask for your own creations.
What are the cost of materials and how long will it take you to create each item? Can you charge enough to make a profit and pay yourself?
Look at the ways other creative businesses market themselves, and where they sell their products. Are they mostly based online, or in stores?
What hardware, software and materials do you need? Or do you have them all to hand already?
Have a think about which options would be best for you, and add them to your plan.

2: Find your own space
Having a dedicated space to conduct your business from is key for a smooth-running operation.

It needn't be a swanky office or a huge studio space. Just having a desk or a quiet corner of your home that is used only for crafting can make all the difference.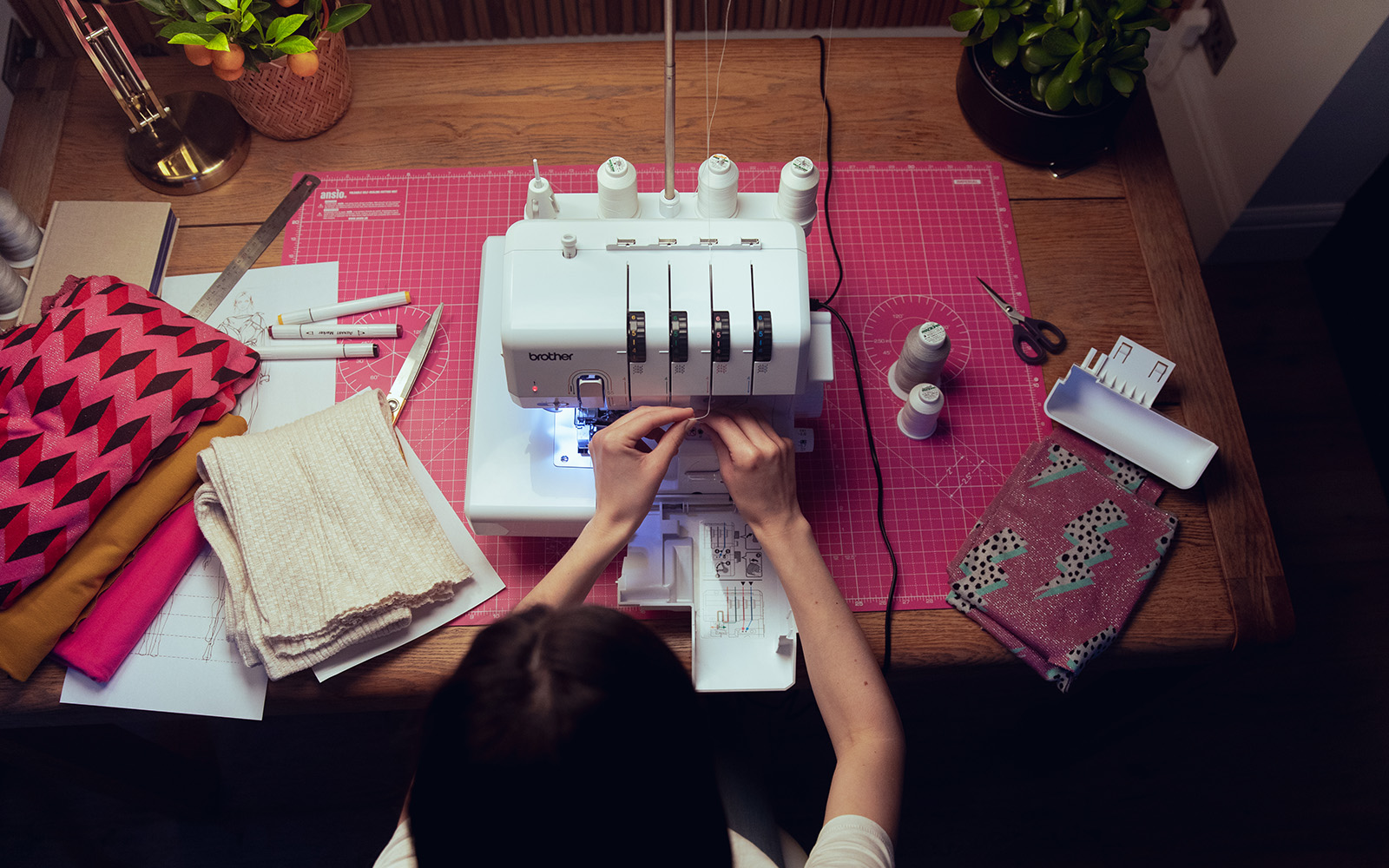 A dedicated space lets you set down your unfinished projects, safe in the knowledge that they will remain there until you can return. Having to pack all your tools, machines, and materials away at the end of every day can get very irritating, very quickly. And it can severely diminish how much time you have to be productive in.

If you don't have the room at home for your small creative business to flourish, take a look into local co-working spaces. Many art cooperatives have small rooms or studios to rent - it may not cost as much as you think. Especially if you buddy up with another creative.


3: Lights, camera, action!
Now that you've got yourself a dedicated craft space, you've set up your favourite Brother machines, and you've made your first items – what comes next?

It's time to start snapping some pictures! Whether you'll be selling your wares online via a platform such as Etsy, Folksy, or your own website, or taking them out to craft fairs and local stores to sell in-person, having fabulous images of your products will make them much easier to show off.

Here's a useful checklist:
Use the best quality camera you can find – that could be your mobile phone, or a DSLR.
Always shoot your items in natural light if you can, or buy some daylight photography lamps online if your budget will allow.
Try to position your makes in a variety of settings. For example, if you're selling toys, take a few pictures on a plain background, and a few with the items propped in a playroom or on a cosy chair so buyers can imagine them in their own home.
Take as many photos as you can from lots of different angles, and don't be afraid to edit them slightly if need be – there are free photo editing apps you can use. You shouldn't falsely alter the finished look of the product, but a little brightening and cropping can really make a picture pop.
Experiment with video – short product and 'behind the scenes' videos work well for social media.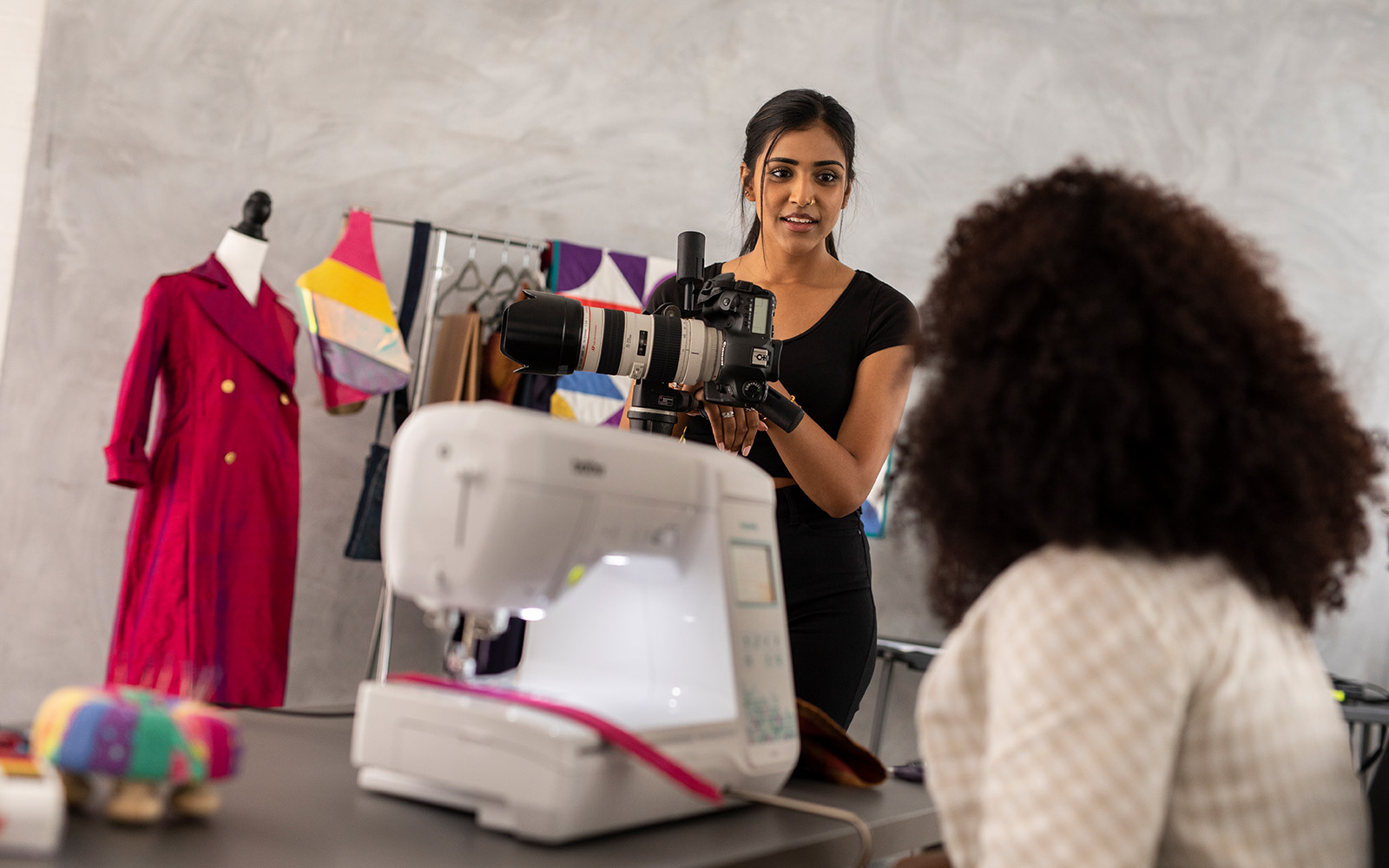 4: Start marketing
With a collection of products ready to sell and a bunch of beautiful pictures at your disposal, it's time to start marketing yourself!

Join local makers groups online and start chatting to other creators. The DIY community is full of friendly faces who are always happy to help. You can also ask if there are any local craft fairs or markets in the area.

Does your small craft business have a name yet? If not, it's time to think of one. Once you have a name you can start thinking about your logo and what colour you'd like your business stationery/website to be in. Don't fret about making a logo. You could pay another creative to make one for you, or use a free design site like Canva to do it yourself.

You'll also need to build your website, and start to work on your social media following. Don't worry, you can start with a Facebook page, or there are plenty of easy web builder apps where you just choose a template and drop in your images and copy!

Visual apps such as Instagram and TikTok present the perfect opportunity to show off your custom made items and grow a loyal fanbase. Make use of hashtags to spread your work further, and hop onto relevant trends as and when they pop up.


5: Launch!
With everything else in place, it's time to launch your small craft business! You'll never forget the feeling of the first time you see an order go to a customer, knowing that you're getting to spend time doing the things you love, and earn money from them!

Whether you start off making items as a side hustle alongside your regular job or launch straight into a crafty career, always take the time to sit back and applaud the brave steps you have taken. Most importantly, don't forget to put your feet up once in a while – never over-work yourself to the extent that your once-beloved hobby has turned into a chore. After all, loving what you do is what it's all about!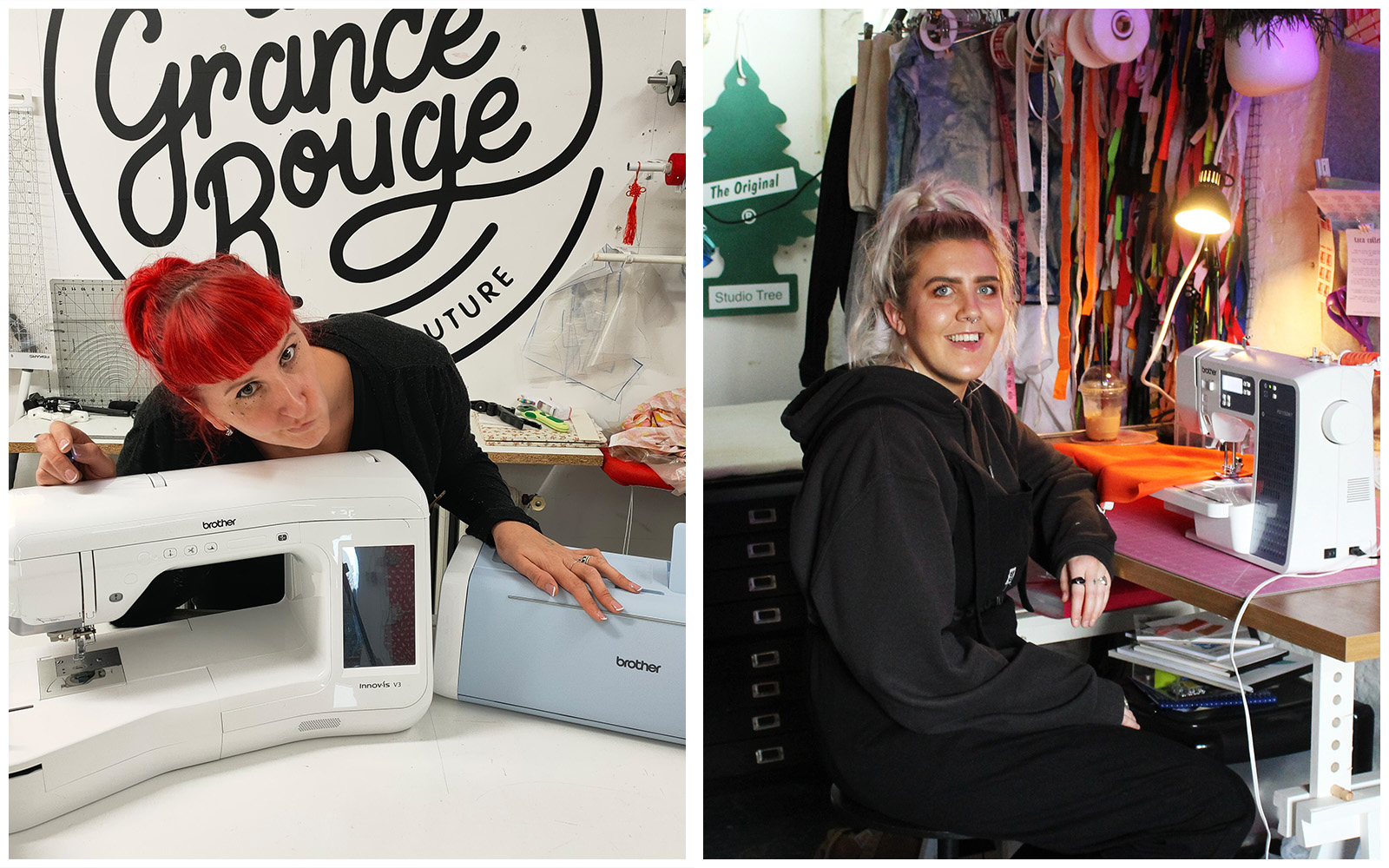 Need some #brotherbiz inspiration?

Visual artist Tara Collette uses her Brother sewing machine to make slogan banners, and Oriane Prunie uses her Brother sewing machine and ScanNCut in her atelier.

Do you use a Brother machine as part of your small business set up? Why not let us know and you could be featured on our website and socials, just tag us on Instagram and Facebook or email news@brothersewing.eu